Our Difference
AAM with its group of family offices, co-invests in projects and actively engages in the development and operations of its projects, evaluating, acquiring and growing many companies through its regional and international network.
Borne from the vision and expertise of experienced investment and business professionals, AAM sources opportunities and works closely with senior management of companies to grow and improve their business strategy, realizing value for investors.
Being established over 23 years, its experience covers a wide spectrum of industries throughout South East Asia and the Far East. With its deep relationships and network around the region, and being a private investment organisation, it is able to evaluate business & investment opportunities independently.
Our services and industry sectors covered :
a broad range of management, strategy, and business execution services
strategic planning on acquisitions, disposal & raising of capital and other similar transactions
growing opportunities encompassing across a broad spectrum of industries, throughout Asia, in the following :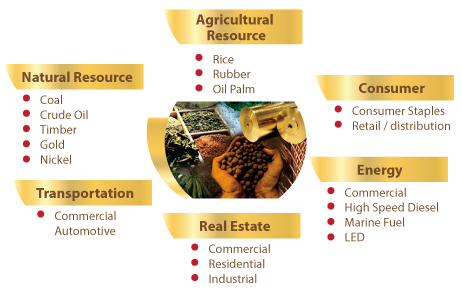 Countries in Focus
* Myanmar *Cambodia * Lao PDR * Vietnam *Thailand *Indonesia *Timor Leste *Indonesia *Malaysia *Singapore