Overview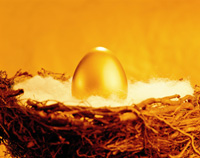 Asian Asset Management is a Venture Capital - Private Equity company set up in 1989. It is a private investment company which undertakes venture development, project development and management.
Being established over 28 years, its experience covers a wide spectrum of industries throughout South East Asia and the Far East. As a private investment organisation, it is able to evaluate business & investment opportunities independently, coupled with its deep relationships and network around the region.
The company has both investment & operations based personnel with more than 100 years in combined experience operating in Asia.
Asian Asset Management also promotes both regional and international trade in mineral resources , agriculture resources and processed food products.
In addition, Asian Asset Management is able to arrange and provide bridging capital, and short to medium term funding for companies with strategic interest to its portfolio of investment stakeholders.
Family offices working in tandem with Asian Asset Management has successfully evaluated , acquired and grown many companies through its regional and international supply chain network.
Going forward, Asian Asset Management is promoting Development capital in Plantations , Farming infrastructure , Food resources , Trade logistics in agriculture & mineral resources and Real estate development.
Asian Asset Management welcomes Organisations with specialization , investment institutions and private family companies to collaborate and co-invest in South East Asia and the ASEAN region.